I myself and me, plus you know my number one online BFF IZ back in collaborating!
Yui Aragaki modified with "Sept. 20" tattoos.
Now what can I say about Yui Aragaki and Namie Amuro?
1.) They're both Okinawans with good bone structure – Kung hindi naman makorte ang wangkata nila (seriously, they lack the plumpness of boobs and butt), eh bawing-bawi naman sa bone structure nila. Ryukyuans are pretty known for their good bone structure, at sila lang 'ata sa Japan ang matino-tino ang bone structure.
Credits to amuro.fr for this pic! Kamukha ni Namie-san si Rosa Kato ritey!
Credits to jdramaconfessions (Tumblr).
2.) They still remain wholesome inspite of their body modifications – Yui Aragaki has three piercings on her left ear, and same with Amuro Namie… but what's in Namie that 'Gaki does not even have? Tattoos. Sadly (but for yours truly, gladly! LOL), Namie-sama had her tattoos erased. For most Namie fans, they're sad over the loss of her tattoos, but for me… it's a good relief.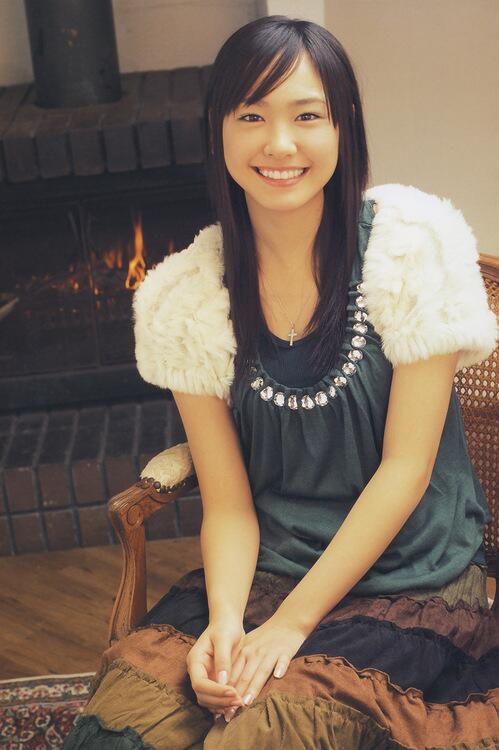 Photo credits from Twitter (BotGakky), and amuro(dot)fr.
3.) They have beautiful faces PEOPLE MUST REALLY ENVY! – The envy part is Choz lang. Yet, Namie and Yui have PERFECT features in my book, that's why you'd rather have them instead on television, plus the tattoos, rather than plasticized telebasura celebrities with plastic personalities. At least, pretty vampire-like faces with tattoos on their bodies make them look interesting than those plastic-fantastic celebrities that make your eyes hurt from time-to-time, everytime you browse thy Instagram.
4.) If Yui Aragaki will have Namie Amuro's tattoos, she will really look AWESOME! – ESP. those arm tattoos! Not only Gakky will look bad-ass, talagang mas maaliwalas pa sa paningin ng mga tao ang pretty innocent face na nga, may tattoo pa sa braso!
Also, what's interesting about Namie's tattoos is that, they're fashionable (besided meaningful). I may have hated Namie's tattoos, but to be honest, that's because it wasn't nicely done! And the placement really just sucked… at least for me.
5.) If Namie Amuro is as TALL as 'Gaki, definitely she would look more interesting (albeit pretty off) – In fact, Namie-san said, if she weren't a singer, she would be a flight attendant instead. Imagine her being a flight attendant? That way, no tattoos, and she speaks English well, if ever. Could you yourself imagine a Namie Amuro like that?
6.) They're not only good-looking, they're also TALENTED!
Credits to jdramaconfessions (tumblr). Apparently, Gakky is said to be "just looks, but weak talent."
Testimonials regarding Gakky: Apparenty, Yui Aragaki stays in the game despite being branded as a "weak actress," and a "meh singer," by most people (well, Sandara Park was once branded as "talentless," and prudes will join the bandwagon by saying, "How did she even win Star Circle Quest at the first place?"), yet how come she remains in the industry? Simple: Her personality. Gakky is definitely you want to introduce to your parents, and of course, to your friends or relatives. That "something" in Gakky is something that NOT even AA Klenk (go search on my blog who she is, go!) will ever have! Glad thing, Gakky has improved her acting—and the audience will never question the fact that she does her part well, everyone's convinced about her presence. The bad side is, Gakky is said to be overshadowed by her co-stars—don't forget Legal High, when of course, Le Masato Sakai thru his role as Kensuke Komikado (hahaha, that's yours truly but he's a different person) is the STAR, rather than Gakky's role as the naïve, and rather clueless Machiko Mayuzumi!
Credits to jdramaconfessions (Tumblr).
Yui Aragaki is also known for being effortlessly cute, without the effort. This is something that the Philippine Entertainment Industry should consider—a wholesome actress with this factor is the most child-friendly! When you say Yui Aragaki, what pops from your mind is WHOLESOMENESS! Kaya kahit pasuotin mo ng bikini si Gakky, hindi mukhang bastusin. That's something that Ellen Adarna should get a thing or two.
Testimonials regarding Namie: Namie may have a robotic voice (well, Ayumi Hamasaki and Kumi Koda's voices are much more commendable), yet she IS the hitmaker! If Ayu-chan (Hamasaki) is the fashion trendsetter, Amuro-sama is the BOMB when it comes to iconic costumes that are unforgettable.
Also, Namie dances, which is something I yet to expect to other popstars. Despite her tattoos (which are finally erased, at last!), she remains shy and reserved—even during her partying days, no one even knew those things! She only shows bad-assery when it comes to performing not only in her MVs, but also during concerts. According to a PhilStar article (btw the author went to Taiwan just to have a glimpse of her performance), Namie does not do spiels at all (well, she does have a free pass NOT to do spiels, since she's NAMIE AMURO!!!).
Conclusion
Both are shy and reserved (ok never be fooled by their body mods), but still, they show a good impact in their native Japan! This is what most young and neophyte artists should take note: LIVE THE LIFE LIKE NAMIE-SAMA AND GAKKY-SAMA!!!
NOTE: This is a collab entry with mspanythinginrandom.